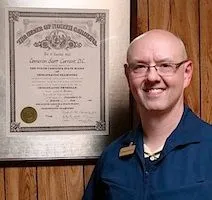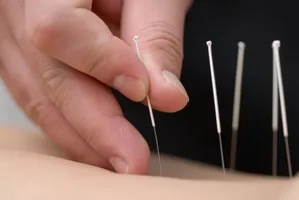 Dr. Cameron S. Current obtained a fellowship in acupuncture from the International Academy of Medical Acupuncture. Acupuncture finds growing acceptance in the U.S. and is embraced thoroughly in China. The Annals of Internal Medicine suggests that measurable changes take place in the brain and body's biochemistry during an acupuncture treatment.
Acupuncture is an ancient practice hailing from China. Practitioners insert small needles into specific points on the body in order to trigger certain responses. At Current Chiropractic of West Jefferson, NC, Dr. Cameron Current is a certified expert in using this practice to treat patients.
What is acupuncture?
Acupuncture is an ancient Chinese practice where thin needles are inserted into key points on the body. These points can trigger a myriad of effects, but doctors use them mainly to reduce inflammation and promote healing responses. Acupuncture is mostly painless and can be done fairly quickly.
Essentially, acupuncture uses a system of trigger points conceptualized by the Chinese. They believed these were key points that affected the flow of energy, or Qi, in the body and that acupuncture was able to remove blockages in this flow.
As long as it's performed by a licensed practitioner, acupuncture is completely safe. A doctor ensures needles are sterile and inserted into the proper place. It has been shown to help with a wide variety of ailments.
Who can acupuncture treat?
Acupuncture is a versatile treatment option. According to John Hopkins Medicine, studies have shown it is effective in treating back pain, arthritis, sciatica, headaches, and more. Patients with musculoskeletal issues that cause pain or cramping can reap the benefits of acupuncture. It can also help with disorders of the nervous system.
If you're not sure whether your condition could improve with the help of acupuncture, just ask! The care team at Current Chiropractic of West Jefferson, NC, will be able to answer all of your questions. We want all of our patients to be informed and knowledgeable about the treatments they choose to undergo.
To set up an appointment or for any other inquiries, call Current Chiropractic of West Jefferson, NC. Our friendly staff will be happy to help. Simply give us a call at (336) 846-5651 or schedule a consultation on this website. Dr. Current looks forward to providing his expertise.